China helped Hamas to suppress Israel
– Israel V/S Hamas
– The issue of a free Gaza has been a headache for Israel for a decade and a half
– Hamas terrorists were supplied by China with goods and weapons and large amounts of funds

– With the help of foreign informants, Hamas terrorists made rockets and also took training about them in Pakistan
The current conflict between Israel and Gaza is still unfolding. The sanctions imposed by Israel on the Gaza Strip and the political problems are becoming dire. Recently, several cities in Israel were attacked by the Hamas organization. 1100 citizens of Israel were killed in this attack. There was massive rocket fire by Hamas. The attack took place before Israel's missile defense system could be activated, causing a spate of casualties. This attack was retaliated by Israel with redoubled force and the Israelis launched a massive offensive. 1400 Palestinians have died in Gaza in the Israeli attack. Apart from this, more than 10 thousand people have been injured on both sides. It was not really the leaders of Hamas or Israel, but the Chinese who were behind this scandal. According to a recent report, Chinese leaders have provided funds and arms to Hamas terrorists to harass Israel and America and bring violence. With their help, the conspiracy was going on for 2 years and now it has been executed.
Chinese analyst Jennifer Zheng has claimed that there is a direct relationship between the head of Hamas terrorists and Xi Jinping. These terrorists have direct access to Xi Jinping's office. These terrorists had been planning major attacks with China for the past two years. China supplied Hamas with arms, weapons components and fuel. Apart from this, Pakistan was also involved somewhere in this conspiracy. Rockets and drones were made by Hamas terrorists with the help of items provided by China. Besides this fuel was made from Diwal. The rockets and weapons were trained in Pakistan. It has also been claimed that a training camp was run in Pakistan by foreign informants.
A godfather of Hamas is educated in China
Jennifer claims that people know about five godfathers of Hamas, but there is actually a sixth godfather of Hamas who was raised and educated in China. He studied International Business from Beijing University, China. The Chinese Communist Party takes direct action on various issues in the Middle East. With the help of this godfather, China provided all the support to Hamas terrorists. This person can meet directly with the big leaders of China. Apart from this, the godfather of the military wing of Hamas, Mohammad Daef, has studied engineering in China itself. Daaf was ordered by China itself and attacked. It is clearly seen that China is behind the attack of Hamas terrorists by throwing dust in the eyes of a secret agency like Mossad.
Pakistan accepted the training 2 years ago
Pakistan itself is another proof of Chinese subjugation behind Hamas attacks on Israel. Weapons training given to China was given in Pakistan. In June 2021, Pakistan's former ambassador and MP Raza Zafar ul Haq publicly admitted that Pakistan was training Hamas fighters. Pakistan has long been a training platform for Hamas. Mortar and rocket shields have been made with the help of stills from Le Yeng Company of China. About 18 of the weapons in Mossad's possession are made of steel and iron from Chinese companies. Apart from this, there is also evidence in which a terrorist named Abu Jihad told Raza that whenever Hamas attacks Israel, most of its fighters are those who have been trained in Pakistan. He has also claimed that not only China but also Russia's role in this direction is questionable. Evidence of that can also be found.
– The dispute started with the disintegration of the Ottoman Empire
If you look at the history of the war between Israel and Hamas, it is very old. This dispute is connected with the independence of Israel. Palestine and Israel have been in conflict for years. Palestine was actually under the Ottoman Empire. In 1948, Israel became independent in a revolt by the Jewish minority. At that time the Ottoman Empire was fragmented and included Palestine, the West Bank, the Gaza Strip and East Jerusalem. In 1967, Israel occupied East Jerusalem. Along with it, Syria, Golan Heights and Egypt's Sinai Peninsula were also taken over. From that time the boundary and authority dispute started.
– Began after World War I, Israel became after World War II
As early as 1917, Britain supported the demand for a separate country and territory for the Jews living in Palestine. The following year in 1918, the Ottoman Empire was defeated in World War I and Palestine was occupied by Britain. Arabs and Jews lived here in which the Jews were called outsiders. At that time, Jews were in the minority, but by 1935, 1.35 lakh Jews started living here. Due to this, there was a big change in the population here. Then the exodus of the Arabs began, and on the other hand the claim of the country for themselves was strengthened by the Jews. In 1948, after the fall of Britain after the Second World War, Israel, like other countries, became an independent country in which the Jews were in the majority. This is how Israel, which was crawling after the first world war, came into existence after the second world war.
– Gazapatti was born out of the dispute over the partition of Palestine
Gazapatti is a region bordered by the Mediterranean Sea, Israel and Egypt. This region of 365 square kilometers is the source of controversy. More than 20 lakh people live here. It is occupied by Hamas. Restrictions have been imposed on the Gaza Strip since the occupation of Hamas by Israel. Movement through the Gaza Strip by air, water and land requires Israeli permission. It is because of this that Israel is repeatedly attacked by Hamas fighters in Gaza and is followed by military operations by Israel. Since 2006, Hamas has gained control over Gaza. Since the attack by Hamas in 2007, there has been a conflict between Israel and Hamas for 16 years.
– In 1987, Hamas organization came into existence
In 1935, when the Jews were demanding a separate country, it was opposed by the Arabs. Over time, Britain decided to partition Palestine and create Israel, following the recommendations of the Peel Commission. At that time, a 6-month strike was launched by the Arab organization. He tried to suppress the Jews at that time but the Jews suppressed the Arabs. Then the boiling charu emerged in 1987 as the Hamas organization. It means passionate and strong. The full name of Hamas is Harkat al-Muqawama al-Islamiyya. The organization was founded to establish an Islamic nation in Gazapatty and the West Bank. In 2007, Hamas took over the Gaza Strip from Fatah. Since then, he has started a war against Israel and the Jews. Hamas was created by a Palestinian Maulana named Sheikh Ahmad Yassin. Currently Ismail Haniyeh is the head of Hamas and on the other hand Mohammad Dayef is the head of the army of Hamas. He has been handling this since 2002. According to the informants, Hamas has been funded by Iran, Qatar and some other Islamic countries. Apart from this, claims have also been made that funds and arms are being supplied to this organization by China, Pakistan and Russia.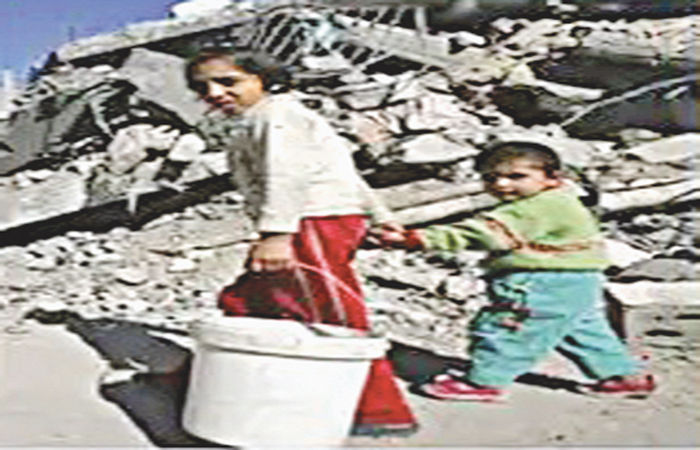 – Gaza's core problems and challenges
Gaza and the Gaza Strip have been in conflict with Israel for the past 16 years. Let's take a look at the problems and challenges of this place as Hamas is trying to liberate these places…
Power of Hamas
Hamar's election victory in 2006 led to increased conflict with rival Fatah. Its dominance in Western-backed Palestine creates controversy
poverty
The Gaza Strip no longer has much of an industry as Israel has banned exports following the conflict. 40 percent of the population here lives below the poverty line
Lack of unity
A treaty was announced by Hamas in April 2014 to declare Palestine as an independent state, which was signed but not properly implemented.
Increase in population by half
362 sq. km. The sprawling Gaza Strip, home to 1.8 million Palestinians, has become an overcrowded situation.
Israel's sanctions
Israel has imposed sanctions on Hamas, Gaza and the Gaza Strip since the 2006 kidnapping of an Israeli soldier by Hamas militants.
– death row
– Mutual attacks were made
2000
Deaths so far
2600
injured
More than 10,000
Death of foreigners
More than 100
Migration
3.50 lakh
Houses were destroyed
2000
Damage to buildings
14000
Towers, buildings
2000
Hospitals and Health Services
Media Office
20
Government buildings
50
Schools and colleges
60
Farms and Farm Production Centers – 400
mosques
28
church
01
Factories
43
Vehicles
433
Shops and other markets
500